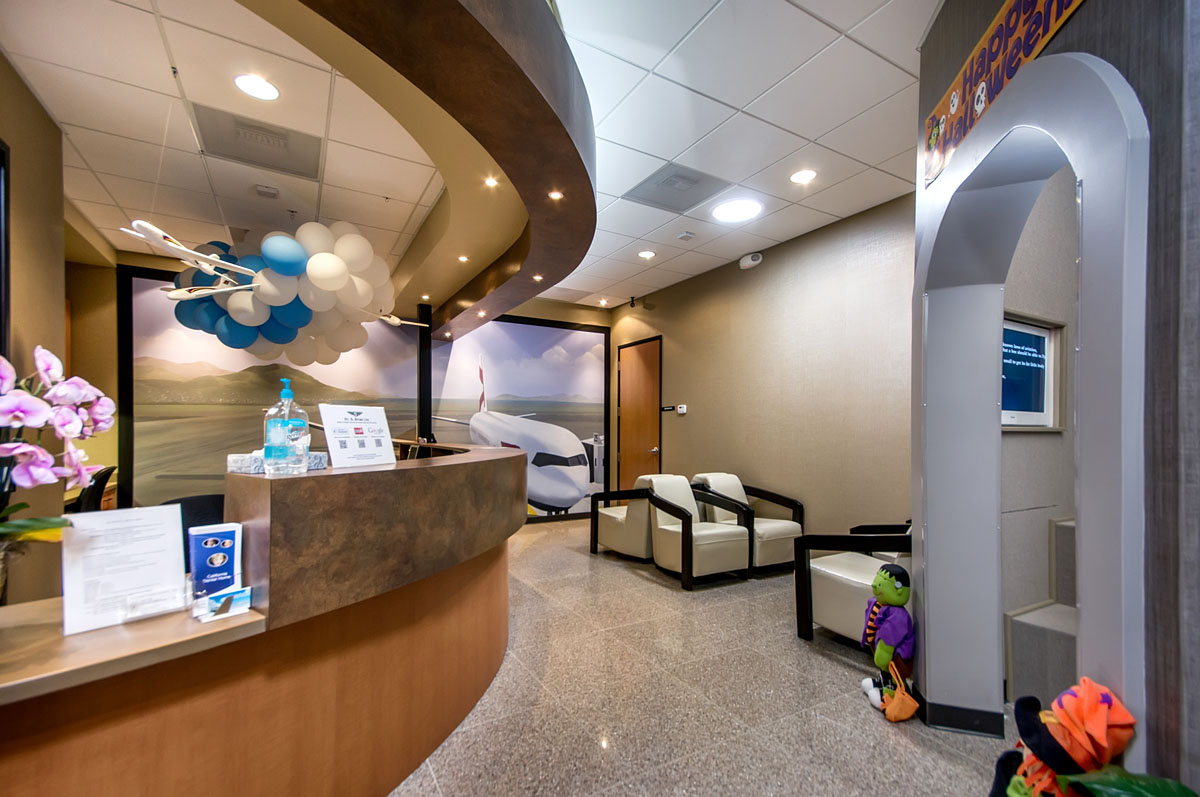 Comprehensive Dental Care for More Than Two Decades
Dr. S. Brian Liu: Pediatric
Dentist in Palo Alto
Dr. Brian Liu is a board-certified pediatric dentist (pedodontist). He and his entire staff would like to warmly welcome you and your family to our child-friendly, modern pediatric dental office! California Dental Home Pediatric Dentistry serves the needs of children from infancy through their teenage years and kids with special health care needs. We offer a friendly and safe environment with a focus on prevention and education for families. We want your child's visit to the dentist to be an enjoyable and positive experience.
Our goal is to provide your children with beautiful smiles in a dental environment where your child feels at ease and is understood.
Please call (650) 351-6789 for an appointment. We look forward to meeting you soon!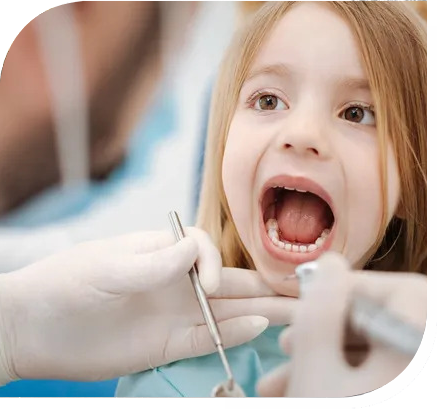 We have been coming here for the past six years for our kids' checkups. Everyone (staff, assistants, Dr Liu) is very friendly, patient, and professional. I definitely recommend them if you are looking for a dentist for your kids.
Tim Hahn

My daughter started her dental experience at another dentist but it was so unsuccessful that she wouldn't even get onto the chair. We heard about Dr Liu, we brought her here and to our surprise, she jumped right onto the chair! She has been coming here ever since and never complained. We like dr liu and his staff a lot, super nice with kids!
Mimi Chang

Dr. Liu and his amazing team have taken care of my 3 kids teeth for over 9 years! Couldn't be happier and kids love it too as they get to watch a movie during cleaning and pick out a super fun prize!
Alvina Antar

We have been seeing Dr. Liu for 15 years. All 3 of my kids see him and I started seeing his wife Dr. Ann Ho who is in the same office. They provide excellent dental care and stay up to date with all advancements. We unfortunately had to contact Dr. Liu with a dental emergency and he was incredibly accommodating after hours. The office has video screens for the kids and they have a gentle way with the children. I've seen kids arrive here nervous and crying for their first visit only to be treated with a kind professionalism and they leave smiling with a pretty significant toy from the treasure corner. My ONLY complaint is that my kids usually managed to drive me insane in the car on the way home with said toys. Pro tip- if you have multiple kids, they can play with the toy once they get home! But seriously, this is a fantastic pediatric dental office and I wholeheartedly recommend them.
Laura Bierwagen

I have been bringing my daughter with Down syndrome to Dr. Liu for many years. They have always given her a positive experience and she enjoys going there. The whole team is very professional and kid friendly. They always make sure all her needs are taken care of
Vince & Ash
vince christopher

We've had a really good experience at this dentistry. They have the non-intrusive X-ray machine which has been a life saver, since my son had a really hard time with the other kind.
Dr Lui is great and patient with the kids, and the staff are wonderful!! Highly recommend them.
Maliha S

My kids love coming to Dr Liu! I started bringing them here years ago when they were really little, upon the strong recommendation of a friend, and I wasn't disappointed. He and his team are really patient and friendly with little ones. He takes plenty of time to answer my questions - and I do tend to ask questions 🙂 but he's never impatient nor hurries me. I really appreciate their care and attention, and highly recommend them!
Jen Urano

Amazing experience today. The entire staff was friendly, warm and welcoming. My 2-yr-old had the best experience and left smiling! Dr. Liu and his staff answered all my questions and they were extremely patient. Very happy here!
Eilene Ozawa

My son has been coming to Dr Liu since he was 2 years old he's 15 now. We love Dr Liu! He is very patient and kind to the kids. All my little nieces now see Dr. Liu. His office is super clean and doesn't feel like your walking into a dentist. The kids feel like they going in to an airplane. The front office is awesome!!! I highly recommend Dr Liu!!
Erica Velasco

We have been going to Dr Liu for our boys for more than 5 years. The staff here are always friendly and helpful. Our boys didn't particularly like going to the dentist but they were motivated by the little reward they got at the end of the session. Dr Liu is very knowledgeable and provided great care for the boys.
Oriole Huang

My kids have been going to Dr. Liu's since the center opened 6, 7 years ago. The center is very clean, well organized, and kids friendly. They enjoyed the on-demand movies while taking the work on their teeth. The staff and hygienists are all very patient, kind and skillful. They always use casual and relaxing conversations to ease out the anxiety. They also do very thorough reviews on my kids teeth conditions, and give them detailed advice on brushing and flossing technics. I highly recommend Dr. Liu to anyone with kids.
Zheng Liu

I have come to Dr Liu for more than 12 years .Doesn't matter which city I live in the bay area, whether he's in network or not, I have always come to him for my kids treatment. He made sure my kids got over their fear of dentists. His knowledge and skill in treating cavities and interacting with kids is par excellence. I recommend this dentist to my friends. The staff and the dr are also very accommodating . Twice, they have given an appointment on the same day, when it was an emergency. Glad that Dr Liu is my kids dentist.
Ritu Malik

My 7 year old had her 6 month check up, X-rays, and cleaning on 12.28.2020. Lida did an amazing job making my shy daughter feel right at home! The X-ray machine is easy, quick, and painless - no plastic films in the mouth, so easy! The cleaning was executed beautifully by Lida, she explained everything to myself and my daughter. She even asked my daughter what flavor polishing paste she preferred! Dr. Liu always does a thorough exam, and ask me "what are your concerns/questions..." before I even have to ask.  He thinks ahead and plans out future treatment needed for a perfect smile and bite! Angela in the front office always greets us with a smile and helps us schedule future appointment. We have the perfect Dental Team!
Dani S.
Fremont, CA
282216

Dr. Liu is great. We went to see him b/c my son had a cavity and the other dentist we saw wanted to sedate him and pull the tooth!  We went to Dr. Liu for a 2nd opinion and b/c he is experienced, he said that tooth can be saved, and repaired it, and just gave him a little laughing gas. This is the difference between an experienced dentist and one that doesn't know what he is doing. His office is also super fun (movies for kids during procedures, and movie room for waiting siblings) and CLEAN. And if you are holistic he respects your wishes to not use laughing gas. My kids love going to the dentist. I wish I had this place when I was a kid. Thanks Dr. Liu!!!!!
Mary F.
Atherton, CA
7915

We've been visiting Dr. Liu's office for the past 3 years. Just like every little kid, our daughter was not into the idea of visiting a dentist, and she had million questions to ask. Dr.Liu's staff are extremely patient and knowledgeable, they take time to talk to our daughter and make her comfortable, explain every step they do for her teeth and how her teeth could be healthier. They also have really good recommendations for day/night time teeth brushing routines, and kids-friendly products to help maintain her teeth. Oh, did I mention they offer many choices of movies for kids to watch when they receive the treatment? They are just awesome. Now we are going to bring our younger daughter to Dr. Liu!
Max C.
Sunnyvale, CA
0143