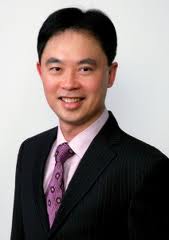 Dr. Brian Liu was born in Taiwan, where he attended Taipei Medical University, School of Dentistry, to earn his Doctor of Dental Surgery (D.D.S.). In 1995, he moved to San Francisco to further his education at the University of California, San Francisco. Dr. Liu was awarded a Master of Science in Oral Biology with a Specialty in Pediatric Dentistry. He is board-certified and a Diplomate of the American Board of Pediatric Dentistry.
Dr. Liu has dedicated more than twenty years of his life to the pursuit of excellence in dentistry. Not content to solely practicing dentistry, he has been teaching at the University of California, San Francisco (UCSF) for more than ten years. He makes a commitment to share his knowledge with students and residents. As an Associate Professor, Dr. Liu gave special lectures on cosmetic pediatric dentistry to pediatric dental residents at UCSF. Dr. Liu has also taught pediatric and emergency residents the intricacies and special considerations involved in treating pediatric dental emergencies at Stanford University Hospital & Clinics and the Lucile Salter Packard Children's Hospital.
Moreover, Dr. Liu is the co-author of one chapter of the textbook A Practical Guide to Pediatric Emergency Medicine entitled: "Chapter 21: Caring for Children in the Emergency Department," published by Cambridge University. He has also been invited to lecture at numerous local dental study clubs and international pediatrics conferences. In his unique practice, Dr. Liu does not limit his practice to only "functional" pediatric dentistry but also includes "cosmetic" pediatric dentistry. His office provides state-of-the-art techniques, materials, and equipment, such as digital x-rays, laser treatments, a completely paperless system, and a child-friendly environment. Furthermore, Dr. Liu's staff is a specially trained team working together to meet all of your child's dental needs.
In addition to his devotion to his patients, Dr. Liu finds time to pursue his love of music which includes playing the violin. He also enjoys playing golf. Dr. Liu is especially enthusiastic about airplanes, evidenced by his new office design with a playful yet professional airplane motif that children are sure to love. Dr. Liu warmly welcomes you to come and experience his commitment to caring for your children in his office.
Dr. Liu has invested in technological advancements in his practice, one of which is digital radiography.
By using digital X-ray equipment, patients are exposed to far less radiation than traditional X-rays. Also, they provide immediate views of the jaw & teeth and are recordable on computers so the information can be easily shared with other specialists.